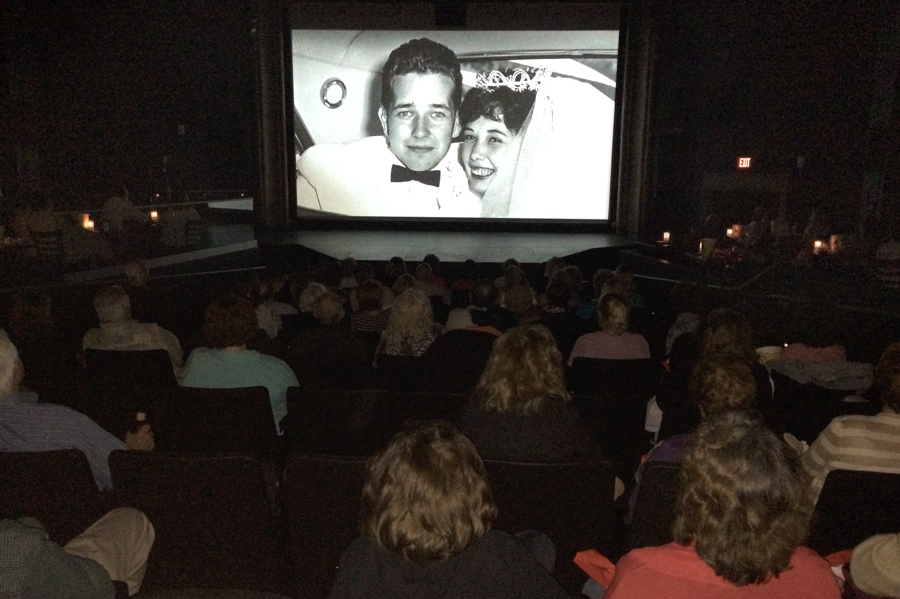 WHAT FILMMAKER DOESN'T HOPE TO SCREEN
in one of America's elegant, original Bijous?
On Wednesday, September 10, THE AGE OF LOVE came to the historic Bijou Theatre in Bridgeport, CT — a 1909 vaudeville stop where Tom Mix opened in 'Pride of the Range' — for one free, pilot screening, complete with cocktails and sponsored by the amazing team at CT AARP.
Before ticketing was halted, 240 reservations were requested, selling out the 202-seat house.
From our interview on the 'Connecticut Style' morning show on WTNH (ABC) in New Haven to an intense nighttime Q&A — both with AARP's exuberant Dating and Relationship Ambassador Dr. Pepper Schwartz — it was an awesome screening day and chance to share our themes with a packed house.