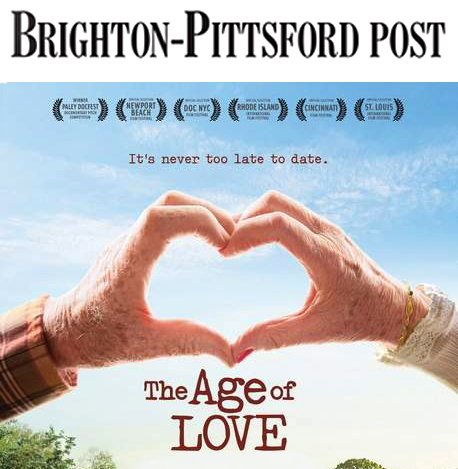 WHEN SCREENWRITER AND BRIGHTON NATIVE
Steven Loring set out to make his first documentary film, he chose a topic close to home. Not only that, but he actually left Brooklyn to come home to Rochester to film it. The result, The Age of Love, a comedically poignant look at how our hearts evolve as we grow older, will have two screenings at The Little Theatre on Oct. 18.
The documentary follows the adventures of a group of pioneering seniors who sign up for a Rochester-wide speed dating event exclusively for 70- to 90-year-olds. Spurred to take stock of aging bodies and still-hopeful hearts, they soon discover how dreams and desires change—or don't change—from first love to the far reaches of life.
"I'd ended a somewhat unfulfilling decade writing movies for TV and was looking to tell stories about real life that I felt passionate about," Loring says. So he enrolled in the MFA Social Documentary film program at NYC's School of Visual Arts and went in search of a thesis topic. Continue Reading