by Nicole Villalpando, American-Statesman Staff, 2.12.2016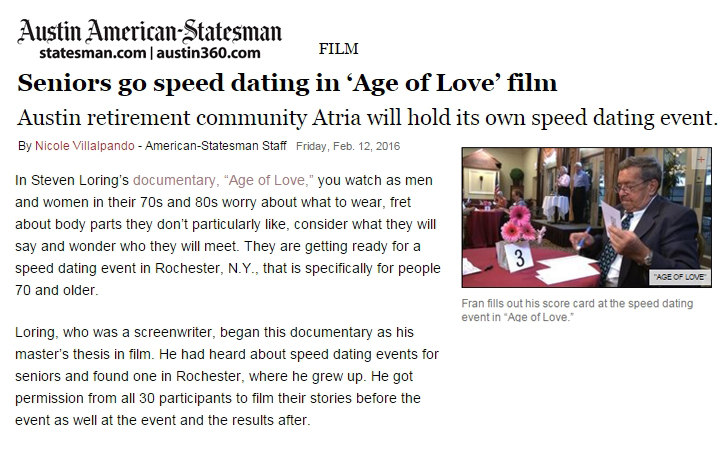 IN STEVEN LORING'S DOCUMENTARY, "THE AGE OF LOVE," YOU WATCH AS MEN AND WOMEN in their 70s and 80s worry about what to wear, fret about body parts they don't particularly like, consider what they will say and wonder who they will meet. They are getting ready for a speed dating event in Rochester, N.Y., that is specifically for people 70 and older.
Loring, who was a screenwriter, began this documentary as his master's thesis in film. He had heard about speed dating events for seniors and found one in Rochester, where he grew up. He got permission from all 30 participants to film their stories before the event as well at the event and the results after.
He worried that no one would want to participate in telling their stories of their search for love. What he found was a generation hungry to have someone listen. Continue Reading