by Connelly Hardaway, Charleston City Paper reviewer, 4.29.2016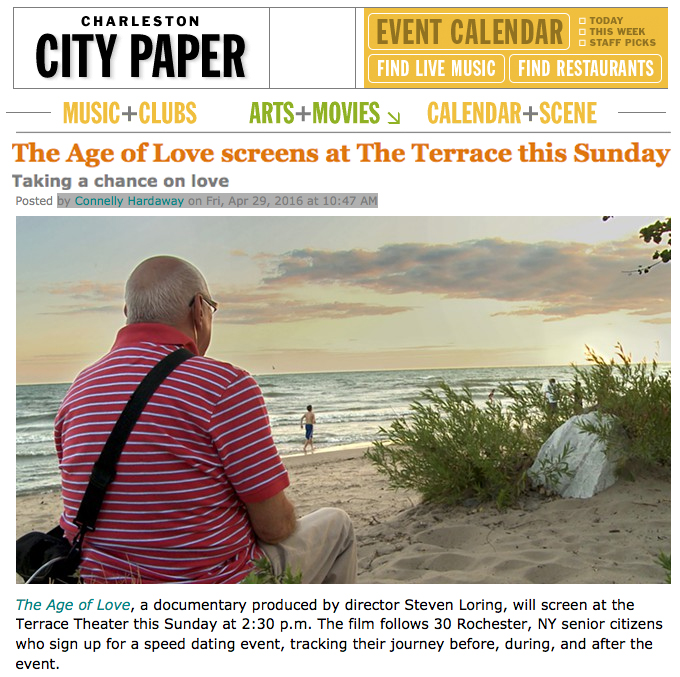 THE AGE OF LOVE, A DOCUMENTARY PRODUCED BY DIRECTOR STEVEN LORING, will screen at the Terrace Theater this Sunday at 2:30 p.m. The film follows 30 Rochester, NY senior citizens who sign up for a speed dating event, tracking their journey before, during, and after the event.
"It's very much a personal journey," says Loring of making the film. "It's about launching an investigation into something that's important to you." Loring first started to think about senior citizens and love when he watched his mother struggle with her identity after his father died.
"You still feel so young inside," he says. So when he heard about a speed dating event for seniors ages 70-90, he knew he had to explore the possibilities of older people falling in love. "There's an assumption by society that falling in love [when you're older] is cute. But it's real," he says.   Continue Reading