by Rheana Murray, Senior Lifestyle Reporter, 11.8.2017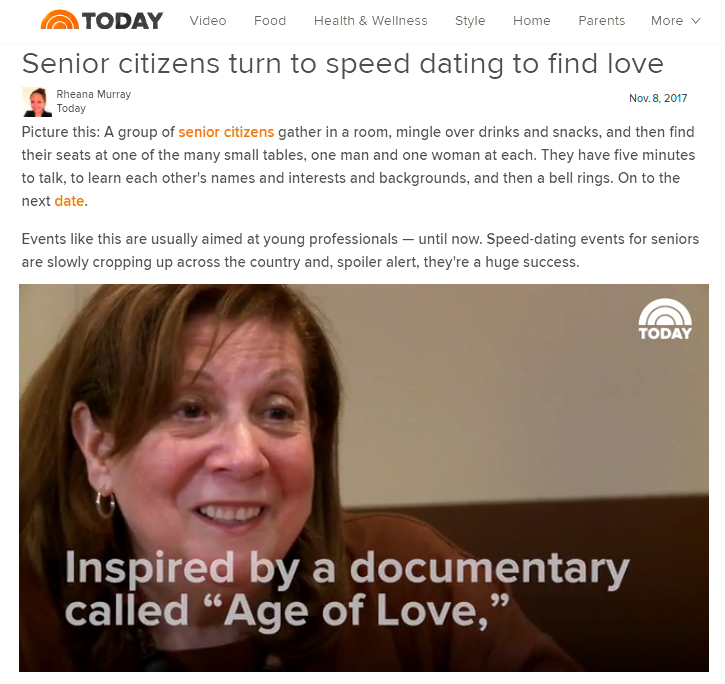 PICTURE THIS: A GROUP OF SENIOR CITIZENS GATHER IN A ROOM, mingle over drinks and snacks, and then find their seats at one of the many small tables, one man and one woman at each. They have five minutes to talk, to learn each other's names and interests and backgrounds, and then a bell rings. On to the next date.
Events like this are usually aimed at young professionals — until now. Speed-dating events for seniors are slowly cropping up across the country and, spoiler alert, they're a huge success.
"I think people forget that when you get older, and especially if you lose a spouse or partner, you're by yourself a lot," Kim Phillips, the senior citizens services manager at the Portage Senior Center in Portage, Michigan, told TODAY. "Isolation can be a physical killer."
Speed dating typically conjures images of big cities and millennials, but as Phillips is learning, it might also be a unique fit for senior citizens. She's organized five speed-dating events for seniors in her community so far, with more planned for November and December.   Continue Reading